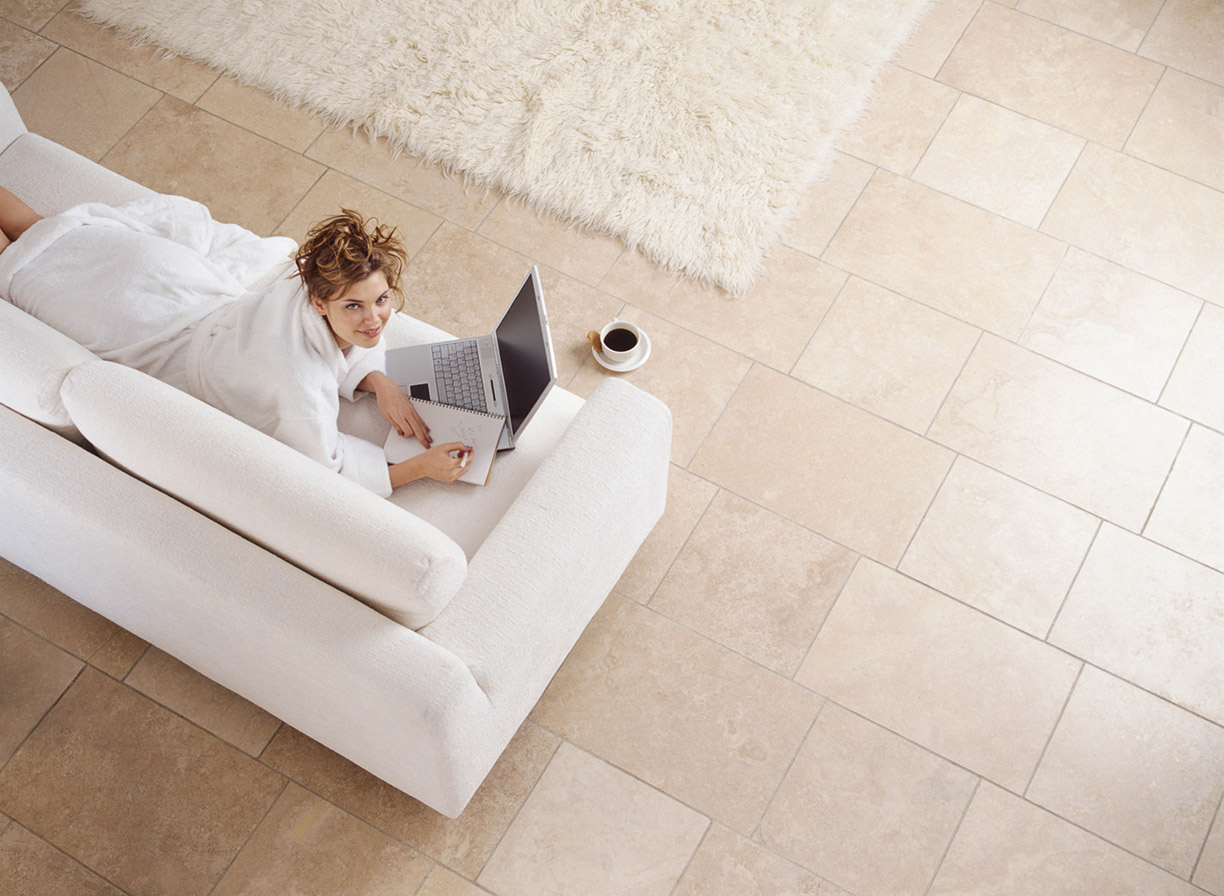 Although tiled surfaces are amazingly durable and will last for decades, stains and dirt can cause these features to look dingy and aged beyond their years. The keys to beautiful tile and grout are regular care with the right products and techniques—keep reading to discover a few helpful tips for tile and grout cleaning you can begin using at home today.
Cleaning Tile
Daily care for tile and stone includes sweeping or vacuuming to remove dirt, dust, and other debris from the floor. When using your vacuum, turn off the beater brush to protect your tile from scratches. Dry mopping or dusting can be performed periodically after vacuuming to remove any dust still left on the floor. To clean your tile, a solution of warm water and mild dish detergent is usually all that's needed. Mop once with soap, then with clean water and allow your tile to air dry. Most tiles are stain resistant, but it's still best to address stains quickly to prevent liquids from seeping into porous stone or tile.
Cleaning Grout
Grout is porous and more prone to picking up dirt and stains than the tile around it. You can clean grout daily or weekly with warm water and a stiff-bristled brush or cleaning toothbrush. For a more intense clean, fill a spray bottle with one part vinegar and one part clean water; spray the solution onto the grout and let it sit for five minutes before scrubbing. Baking soda, hydrogen peroxide, or oxygen bleach will all work well on tougher stains, but avoid using commercial cleaners and chlorine bleach on your grout to preserve its integrity and prevent deterioration.
Arizona Tile & Grout Care Inc. is proud to serve the Tucson area with complete tile, stone, and grout cleaning services. Our team is licensed, bonded, and insured to help you maintain your tiled surfaces to enhance your property value and beautify your interior and exterior living spaces. Please visit us online for more details about our services, or contact us by calling (520) 909-1413 for a free estimate.