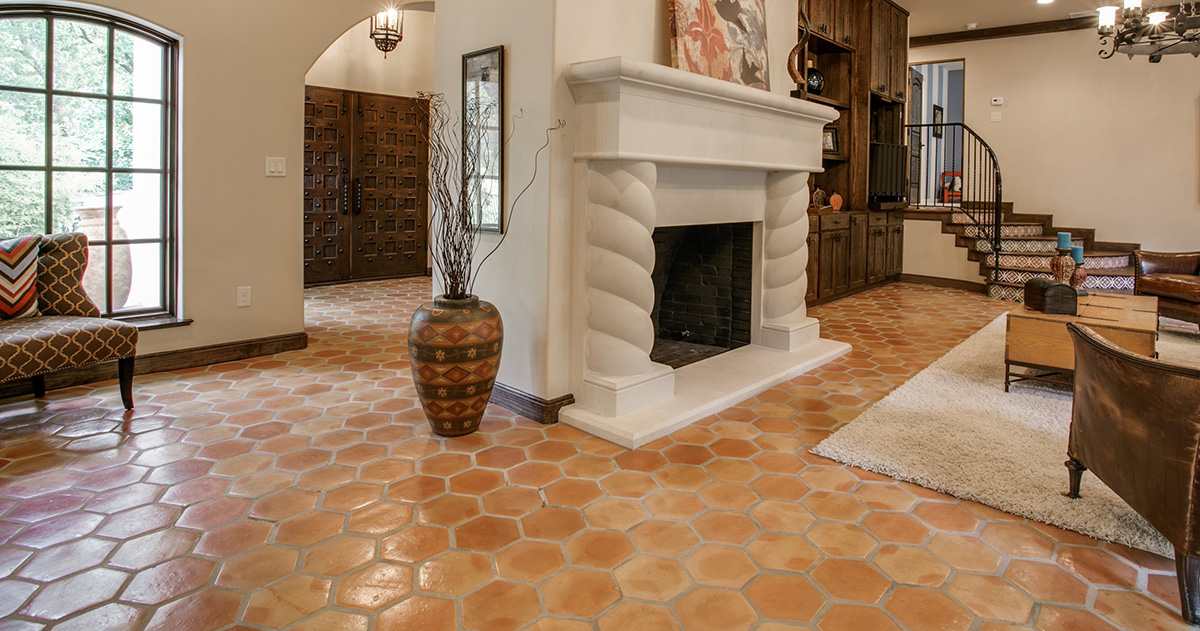 When you are building or remodeling a home in Arizona, you may want to use materials that are inspired by the traditions of the southwest. One great way to add southwestern flair to your home is to incorporate Saltillo tile into your decorating scheme. This Mexican tile product is easy to clean and maintain, and will infuse your home with unique elegance. Here is a closer look at what you need to know about Saltillo tile.
How Saltillo Tile Is Made
Saltillo tile can be traced back to the earliest Spanish expeditions in Mexico, when this tile making technique was introduced to local craftsmen. This gorgeous natural tile is hand crafted out of clay, using the sun to dry each carefully formed tile. Once the tiles have been allowed to dry in the sun, they are fired in a kiln to ensure that they have fully hardened. As the tiles bake in the kiln, they achieve different colors, depending on their position to the heat source. Colors of Saltillo tile range from light amber to rich and dark terracotta.
The Benefits of Saltillo Tile
There are many advantages to using Saltillo tile in your home. Since Saltillo tile is crafted by hand using only natural ingredients, this type of tile is a safe and non-toxic flooring alternative for you and your family. In addition, the hand crafted nature of each tile provides Saltillo tile with exceptional beauty. If you are seeking to add a unique, Southwestern design element to any room, you may want to consider using Saltillo tile.
For more information about the beauty and benefits of Saltillo tile, be sure to contact Arizona Tile. As a leading tile and grout cleaning service in the Tucson area, our maintenance professionals are here to assist you with all of your tile and grout maintenance needs. Contact our Tucson offices at (520) 909-1413 to learn more about the great tile cleaning services that we have to offer you.